I have seen the question asked but no real answer as to how to do it. While working on the G10 for my vert I came up with a plan. I am familiar with the G10, it may work with the 13's and 16's too. I don't know.
CAUTION
: If you do as I did, you will be building a pressure vessel. Any errors could be dangerous. Proceed at your own risk.
I noticed this port next to the oil pressure sensor. It is in the same oil galley as the oil pressure sensor which is the main galley.
I also noticed it will accept a 1/4" NPT fitting. I used a brass 1/4" x 2 1/2" nipple. installed with Teflon tape. It is a tight fit with the oil pressure sensor but there is clearance.
Next I built my pre-luber, while they are readily available, time and money are premium so I built mine. I am secure in my abilities to build such items. If you have any reservations as to yours please seek the assistance of a qualified professional. As stated earlier this is a pressure vessel. Proceed at your own risk.
I started with a 2 foot length of 3" PVC schedule 40 pipe. Schedule 40 is rated for 200+ PSI. This is important. then I added a cap and a threaded adaptor with threaded plug. Glue it well, you don't want any leaks.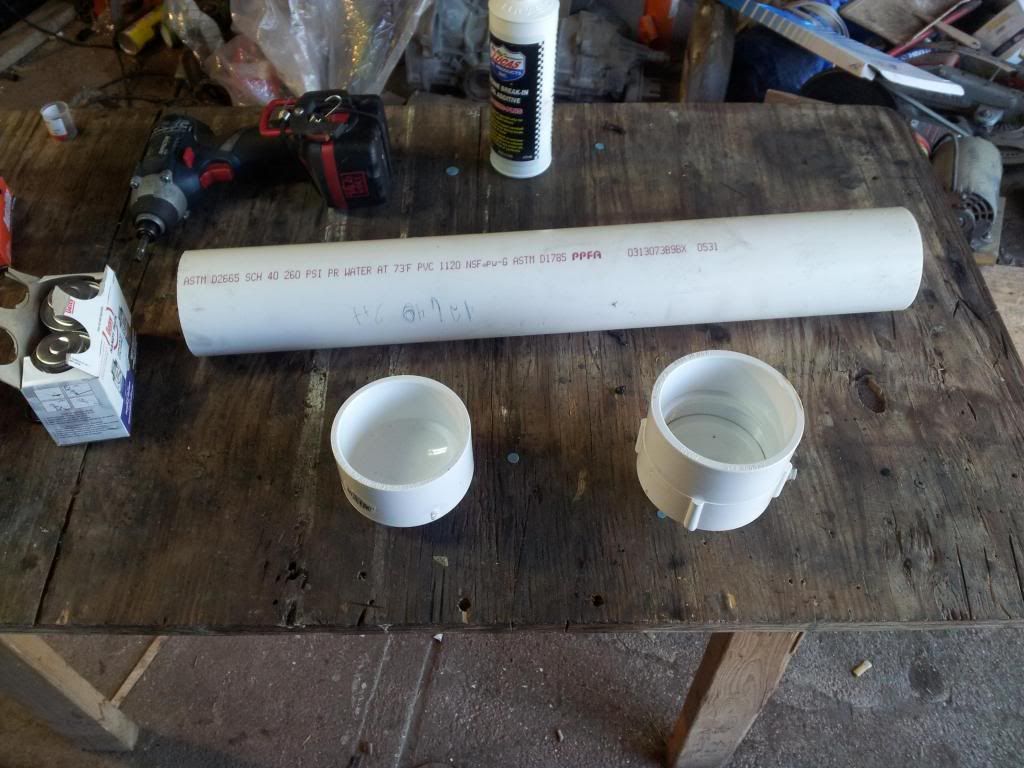 I next drilled and tapped near the bottom for 1/4" NPT and added a ball valve and 1/4" NPT to 1/4" compression adaptor. I then connected a length of plastic tubing to the adaptor. Using a clear tubing allows one to watch the oil flow.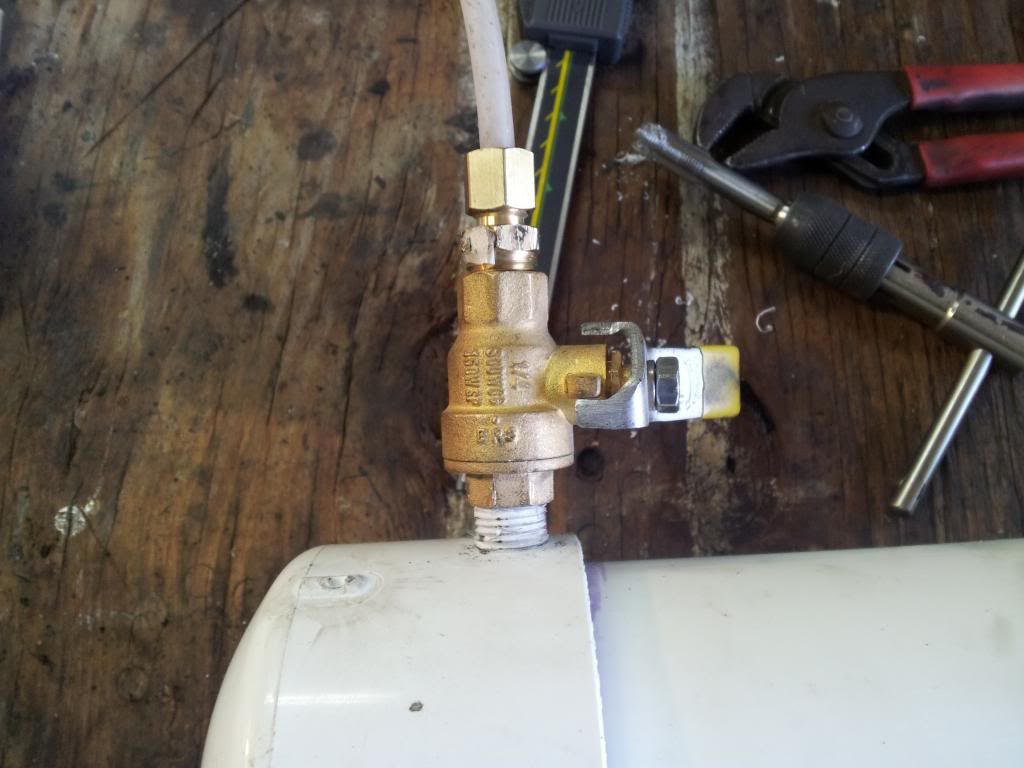 Next I drilled and tapped a 1/8" NPT hole near the top for an air pressure gauge. Other than proper gluing practices, this the most important piece for safety reasons.
To the cap I added a tire valve stem. This is an area where options can be exercised. You could drill and tap for a valve and air tool nipple so long you have a functional regulator on you air compressor.
Close valve and fill with water to check for any leaks. Repair as necessary. I used Teflon tape on all threaded connections.
Connect the plastic tubing to the pipe fitting that was installed earlier.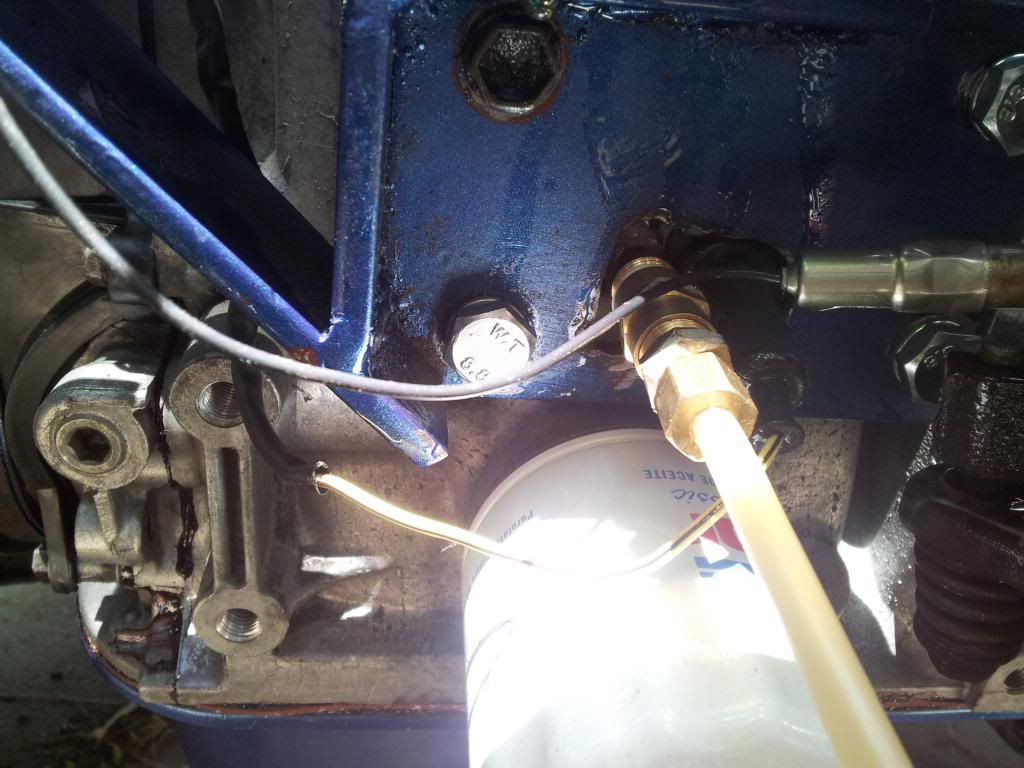 I secured pre-luber to front bumper with a rubber bungee cord.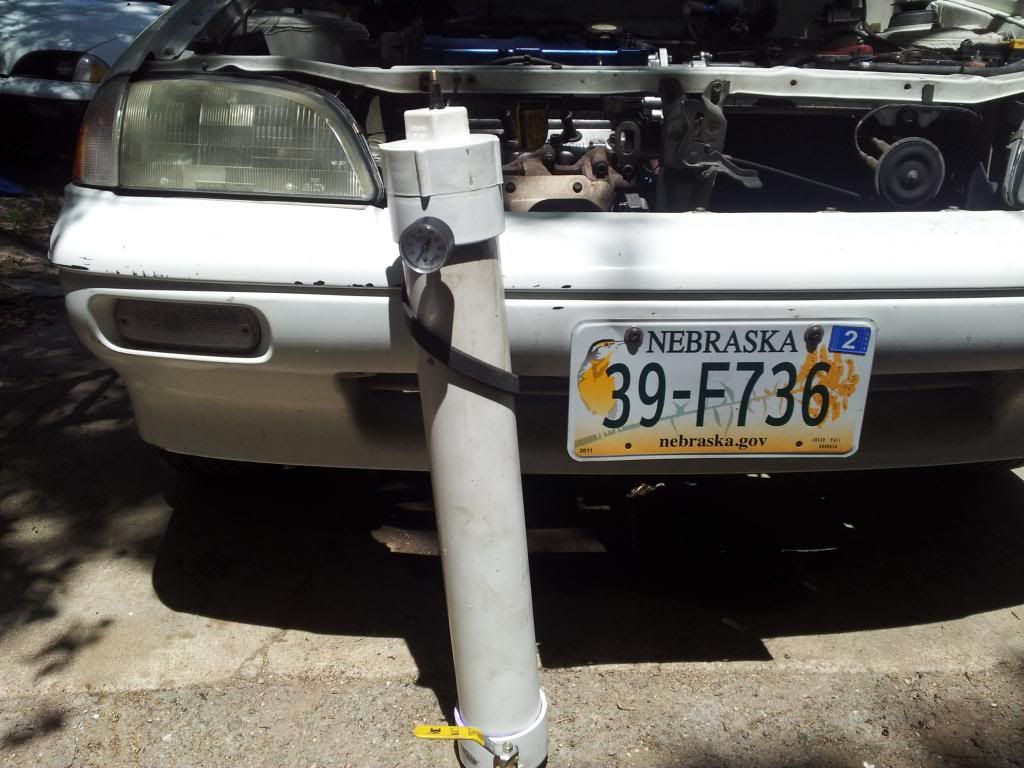 A chamber this size will hold almost 3 quarts of oil. I added half a bottle of break in additive and two quarts of oil. Keep the oil level below the pressure gauge. Add the threaded plug and tighten.
Important
: pressurize to no more than 80psi!!! I maintained the pressure between 60 - 80 psi and watched thru the oil fill hole in valve cover. When I saw oil flowing in the lifter valley I began hand rotating the engine. Watch the clear oil line. When you see bubbles/foam appear, close valve to prevent adding air to your freshly lubed engine. Check and adjust oil level as needed.
Disconnect line and plug/cap port/fitting. I plugged the fitting since I will add a oil pressure gauge later.
When I assembled the engine the lifters were dry. I did not soak or exercise them in oil. when I started engine for first time I had one slight lifter tick which cleared up in less that 5 minutes.