Quote:
Check engine light came on today
Pulling the code should point you in the general direction. One of biggest players is the O2 sensor. Older Metros take a while to throw a code. You can run a partially bad O2 and not throw a code.
Also, those plugs look like the guy who always shifts at 2000rpms. Not good. Bring it up to 4500-5000rpms once in awhile. Your car will thank you.
_________________
.........I'll be back in a bit........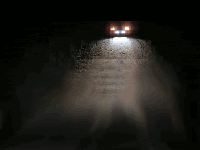 Extreme Make Over....SnowFish Addiction
1991 Metro Xfi Sport, Crower F12142 Cam, +2 degrees on adjustable sprocket, .020 Over, Balanced & Blue Printed, 3.79 final drive, WhiteLine Bushings Everywhere, 185/60R14's, TBI Bridge Delete, Edelbrock Air Cleaner, Stainless Header, 2 Inch Exhaust, Magnaflow GlassPack, Swift Twin Exit Muffler.