The butterfly shafts are about the last thing to go on a Hitachi, but they can be rebushed.
Look for a coffeee can with a hole in it or a Stromberg 97 if you want something simple; you will not be able to beat the Hitachi for dependability and efficiency (when properly set up with an O2 sensor, ECM, etc.) by doing what you suggest.
Fal operates his Sprint in similar terrain as you;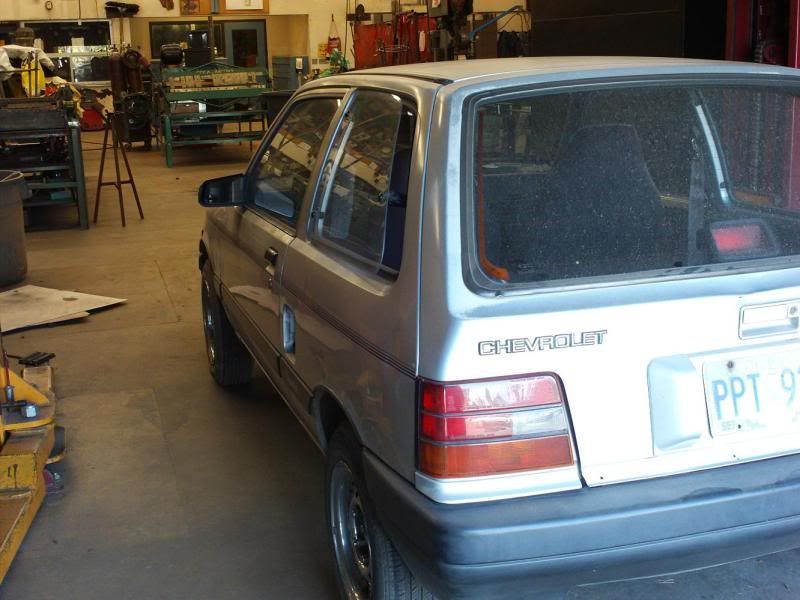 he decided to stick with 'stock'. Last I heard, instead of climbing a hill in second, now he does it in third. It might have something to do with Suprf1y's head work and cam grind, but hey...just because you drive way out in the middle of nowhere doesn't mean you can't have fun, eh?
Defeating all the emissions (fuel efficiency) systems that were originally installed will result in decreased miles per gallon. I wish there was a way around this, but it is basic physics...just like you can't burn water.
Running the carb with those shafts sucking air creates a lean condition, as you probably know. The will decrease engine life (reliability).
You mention in your first post that you want something with 'stock reliability' and 'start and run dependability', so how's this: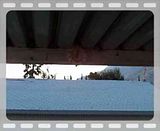 That video was taken last year, and last night it started exactly the same. No touching the gas pedal, no pumping the accelerator pump like in the 'good old days', no tromping on the engine to have the
antique
cold-idle kick down disengage. When you get to the point that you can fire up your old Sprint after it's been sitting overnight without pumping/tapping the gas pedal, consider yourself a decent mechanic. (Apologies for the cheap Pioneer radio...$20 at the junkyard
)
You asked for thoughts on the subject. Matt of Teamswift has put a Weber on his 1988 Chevy Sprint 1.0 but he is not interested in daily driving with. He wants to go fast and never mind the emissions (as is the case with most track/strip cars). He has not done it because it was simpler, and he has added more complex systems to monitor his fuel burn as it comes out the exhaust.
If you are going to start swapping in a simpler carburetor (even 'out back') maybe you should try to get a handle on this first:
http://mccloi.com/INFORMATION/AutoRepair/
Even the most die hard Teamswift member here is gradually realizing that this is what is best;
-best for reliability
-best for fuel efficiency
-best for easy starting.
And yes, I remember the days when we would fix a carburetor with baling wire out in the middle of nowhere.
My 2 cents?
Your suggestion sounds like you want to fill a bucket with a hole in it.
Stop whining that your carburetor is too 'complicated'. That puppy is one of the last in a long line of evolutionary carburetors...and one of the best!
Bring the engine back up to stock compression, seal all the engine oil and vacuum leaks, bite the bullet, and pay the money to a competent carburetor repair shop to fix it right
then
drive it with pleasure for years and years to come.
Anything else is a waste of time.
_________________
DIY Broken Bolt Removal:
viewtopic.php?f=22&t=41042
DIY Clutch Adjustment:
viewtopic.php?f=9&t=48281
DIY Wheel Bearings:
viewtopic.php?f=2&t=29003
DIY Shocks:
viewtopic.php?f=10&t=45483
DIY Wheel Align:
viewtopic.php?f=2&t=42479
Once you get the cars dialed-in (compression, leaks, bearings, alignment, brakes) swap in new rubber and glass, you've got something which should last for years!