---
I'm not sure if the difference in the brake light switch was because of auto to manual, or that the parts car was a MK3 and the receiving car was a MK2. Eh. I used the brake light switch that came with the auto pedal assy: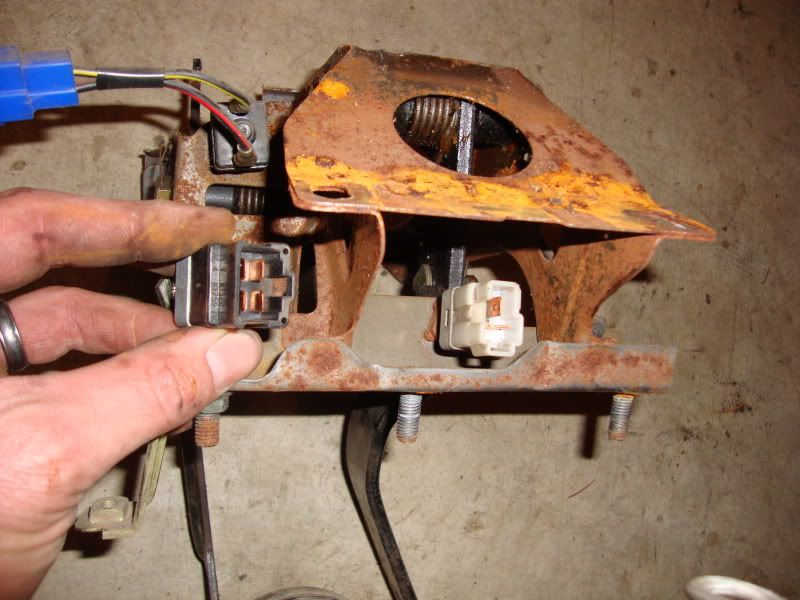 There is a shifter control cable that passes through the firewall. Removed it, and sawed off the ends. Filled the tube with RTV and bolted it back up: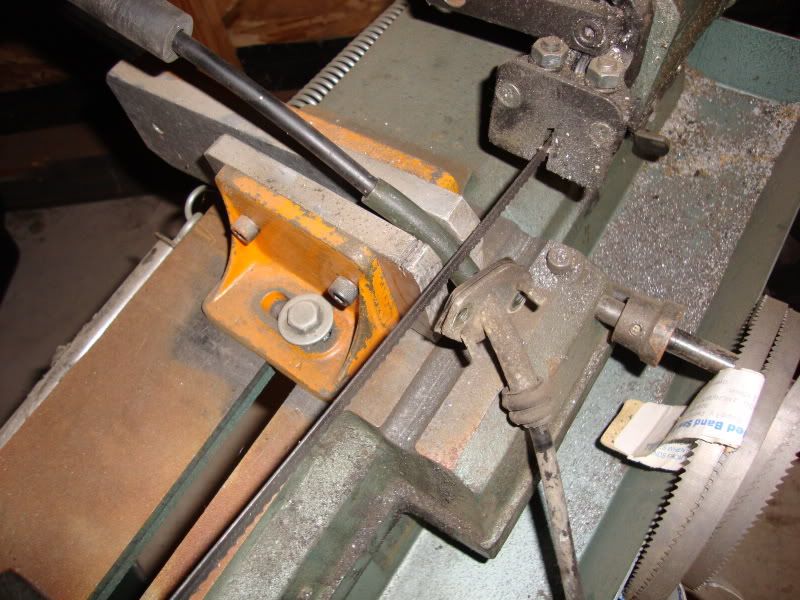 Sawed into pieces:



Gooped up, ready for install:



Installed: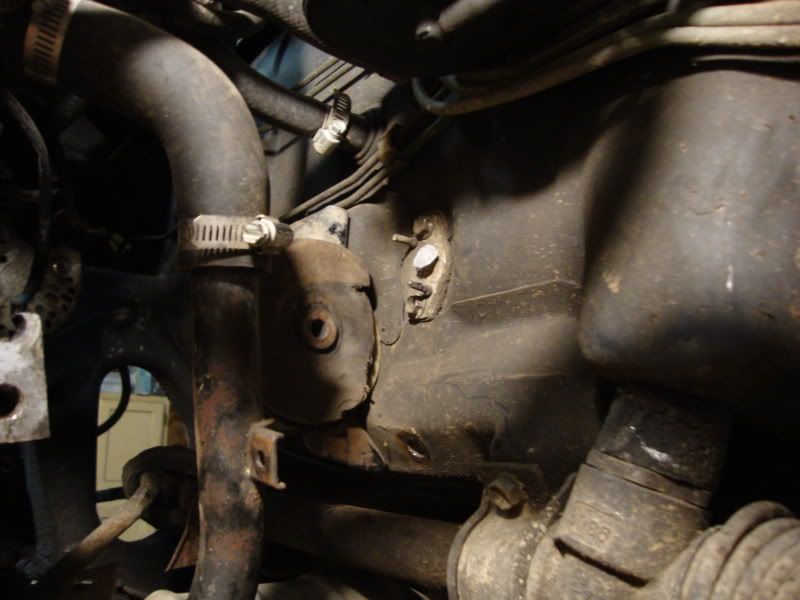 Here's another auto control cable, I snipped the cable off, taped it up with electrical tape, and zip tied it to a harness to keep it from falling down and jingling around.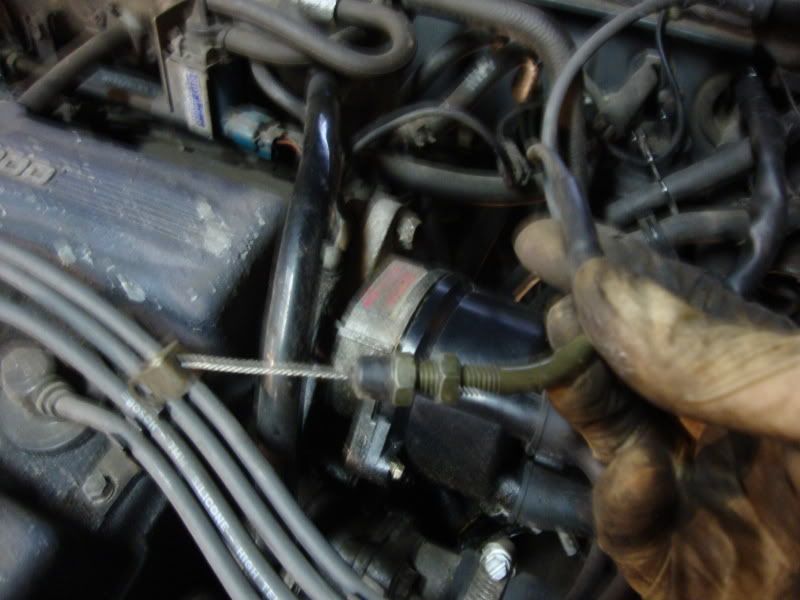 There is a cable that goes from the auto shifter to the ignition key. It gets pulled when the car is in park, to allow you to take the key out.



I made a spacer out of 3/8 tube, .060" wall 1.25" long.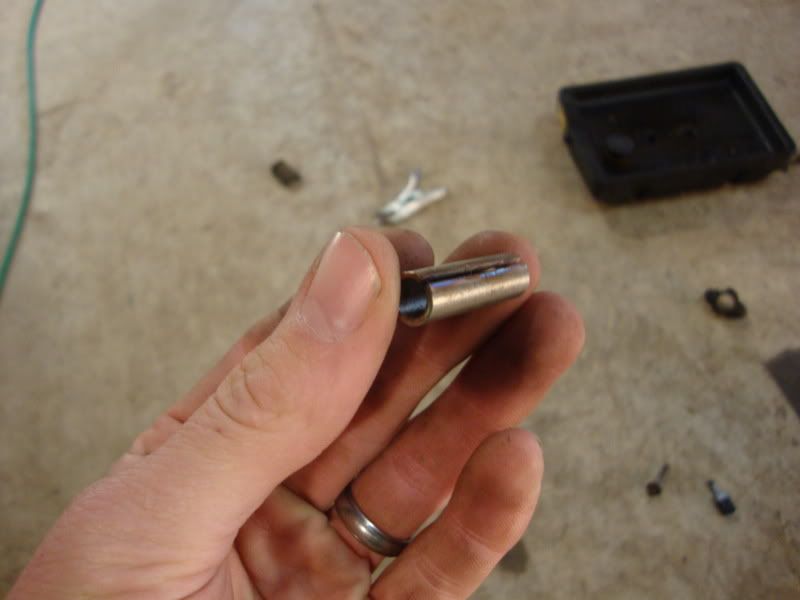 To put the slit in it so it can fit over the cable, I slipped it over a bolt, clamped it in a vice, then used a cutoff wheel to cut it lengthwise: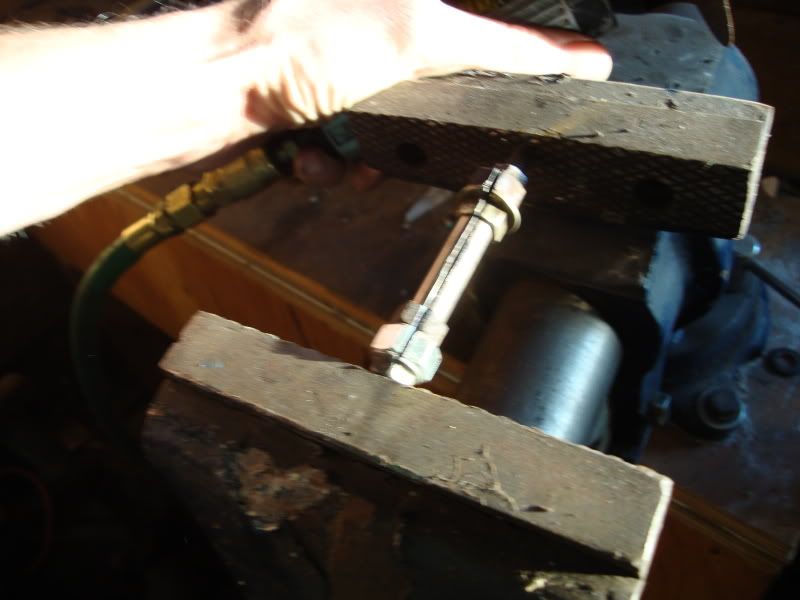 Installed, use the existing nuts to tighten it up till the key can be turned freely and removed: