VR4 has it nailed.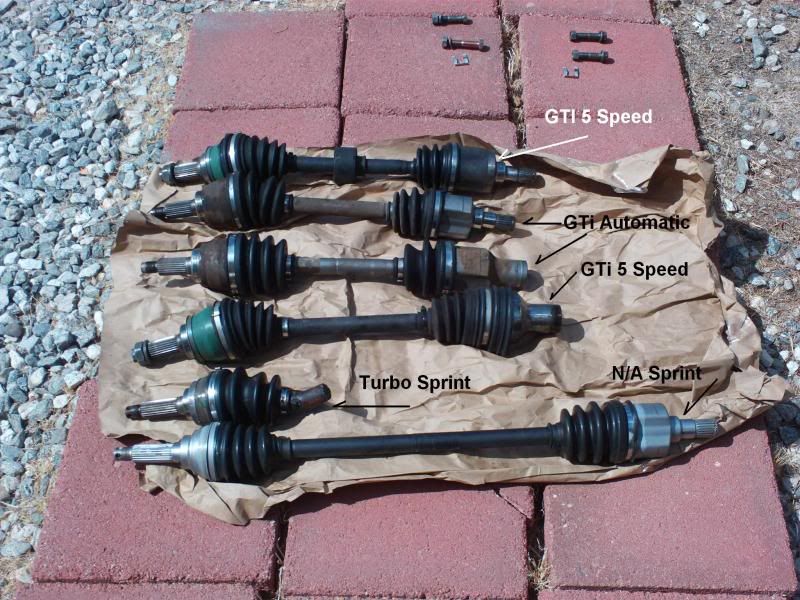 Top two = left side
Middle two = right side
You can see that the top 4 shafts use the same ends, but the length of the middle section differs.
The bottom two have a different number of splines and diameter.
If you are interested, here is a set of GTI axles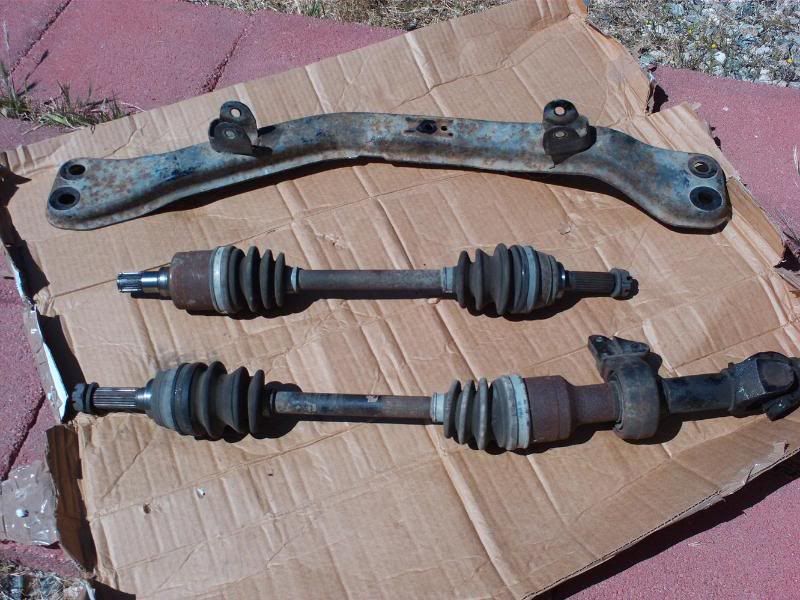 but likely you won't run across those, as they're from the
MK1 GTI
and uses a slightly different carrier bearing and length.
The diameter of the axles is the same and splines match the bottom two in the earlier picture.
Rare these days.
ssgti/89 and several others have done the swap.
He uses his car daily, so you might want to PM him for advice.
Post a few pictures as you go.
_________________
DIY Broken Bolt Removal:
viewtopic.php?f=22&t=41042
DIY Clutch Adjustment:
viewtopic.php?f=9&t=48281
DIY Wheel Bearings:
viewtopic.php?f=2&t=29003
DIY Shocks:
viewtopic.php?f=10&t=45483
DIY Wheel Align:
viewtopic.php?f=2&t=42479
Once you get the cars dialed-in (compression, leaks, bearings, alignment, brakes) swap in new rubber and glass, you've got something which should last for years!