Knowing the freeways like I do, I'd suggest you spend a little time looking for the other gear ratios.
The 3.52 is excellent on long trips, something you rarely will see in that car.
Do a 30 minute search of Teamswift and you'll find out what cars have the gear ratio you need.
Depending on how you drive, a 3.79 or 3.52 transmission will not last long.
Here is an example of someone mating a 3.79 to a GTi: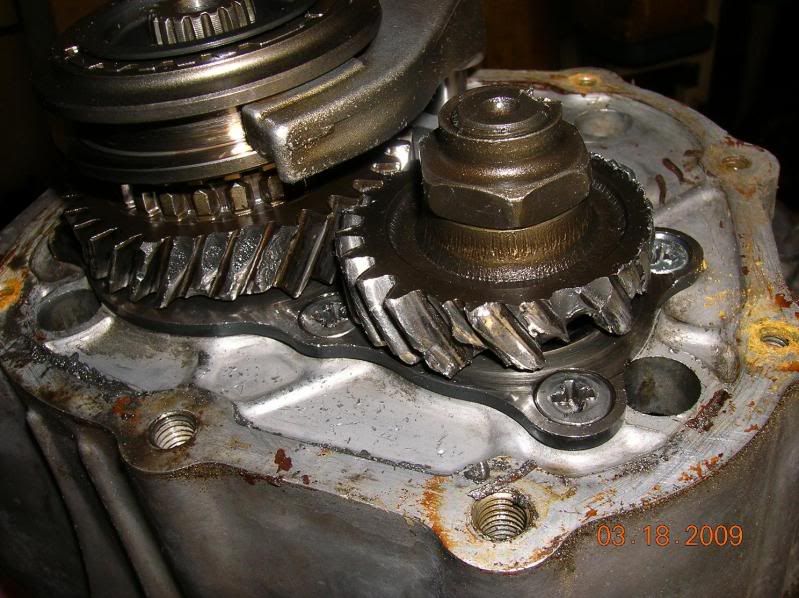 I don't expect you to know this as you are new to these cars.
A non GTI transmission will bolt up, except in one area.
You can have your box rebuilt or do it yourself.
We have taken a lot of time to post the techniques.
Perhaps the best compromise would be to find a 4.10 Metro transmission and swap the insides with your transmission case. Metros can be easily found at your local junkyards.
Then, you follow the DIY Split the Case thread.
_________________
DIY Broken Bolt Removal:
viewtopic.php?f=22&t=41042
DIY Clutch Adjustment:
viewtopic.php?f=9&t=48281
DIY Wheel Bearings:
viewtopic.php?f=2&t=29003
DIY Shocks:
viewtopic.php?f=10&t=45483
DIY Wheel Align:
viewtopic.php?f=2&t=42479
Once you get the cars dialed-in (compression, leaks, bearings, alignment, brakes) swap in new rubber and glass, you've got something which should last for years!