This carnage was caused by an improperly staked 5th gear (driven) nut: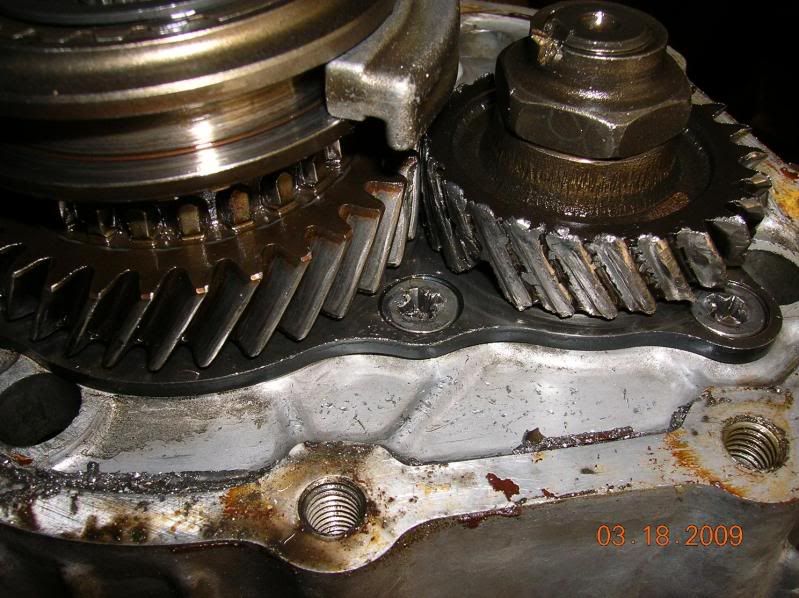 5th gear driven (on right) shows significant shredding.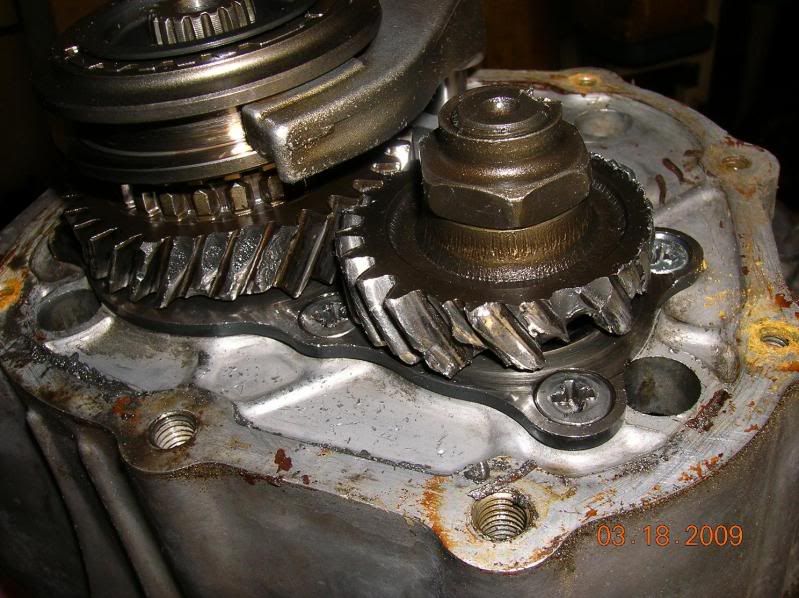 Here, you can see it more clearly.The damage also included some missing/broken teeth on 5th gear (drive) on the left.
Once the case was split, the effects of trying to 'nurse' this tranny became more apparent: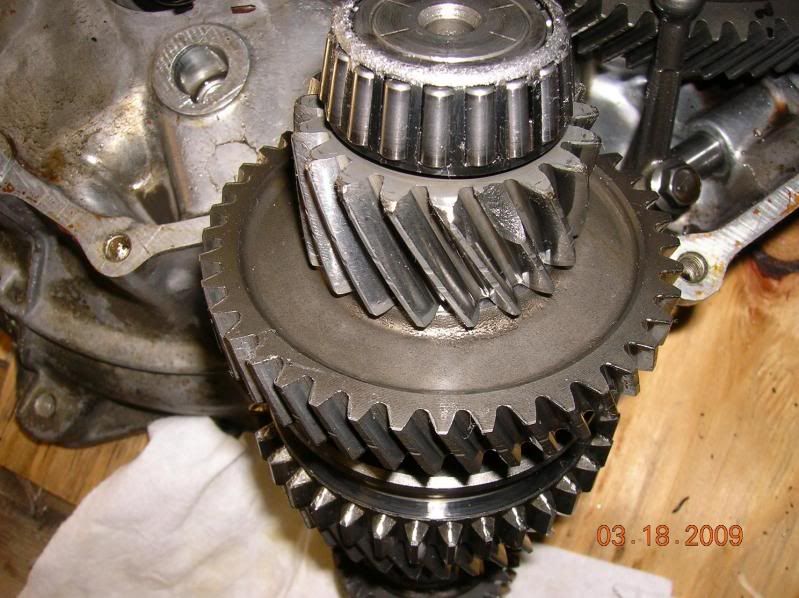 The pinion gear has lost a bit of metal.
Here's another view: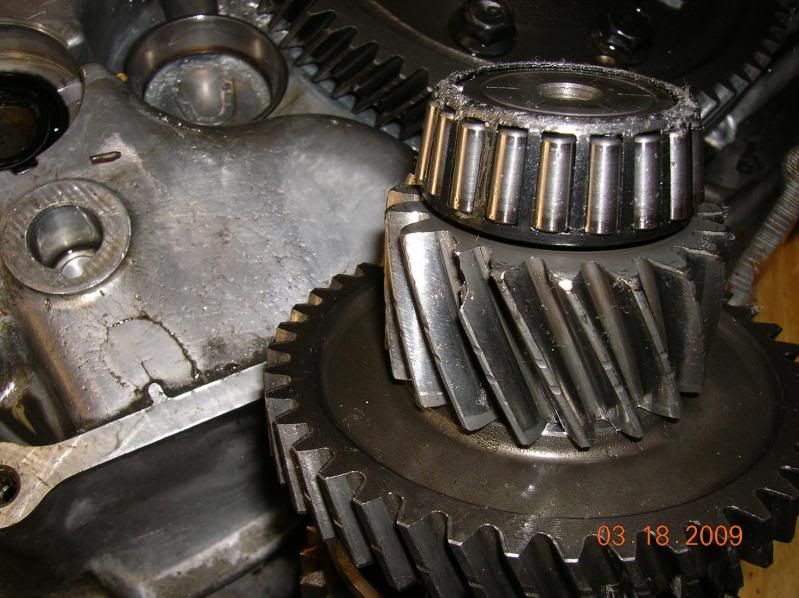 It's a black box MK2/3 tranny with a 72/19 ring(crownwheel)/pinion final drive (3.79) single pin (not a GT/GTi tranny) which I pulled out of an 89 GTi.
If the 5th gear nut isn't tight and 'staked' properly, it can work loose. 5th gear can wander on the shaft, with the resultant shredding. The broken teeth eventually found their way into the final drive gear set, and ruined those.
The other gears seem fine. The case was scored, but is reuseable.
Solution? Assemble the boxes clean. Oil residue can work against you, allowing the 'fasteners' to loosen.
_________________
DIY Broken Bolt Removal:
viewtopic.php?f=22&t=41042
DIY Clutch Adjustment:
viewtopic.php?f=9&t=48281
DIY Wheel Bearings:
viewtopic.php?f=2&t=29003
DIY Shocks:
viewtopic.php?f=10&t=45483
DIY Wheel Align:
viewtopic.php?f=2&t=42479
Once you get the cars dialed-in (compression, leaks, bearings, alignment, brakes) swap in new rubber and glass, you've got something which should last for years!