How to add fuel when you need it most.
The coolant temp sensor (cts) mod is an easy, and inexpensive way to add fuel when increasing boost on your turbo3, adding a turbo to your non-turbo car, or fixing a lean condition, due to the addition of cams, etc.
It is not a rplacement for a standalone, nor will it work as well as a piggyback computer. It is, however, crude, cheap, and relatively effective.
Before you start, you ned to install an air/fuel ratio gauge, in order to monitor your fuel activity, and prevent from running lean.
The cts is a Negative Temperature Coefficient (NTC) Thermistor. What this means is that as the temperature of the ECT Sensor rises, the resistance of it drops. This chart (of a generic cts) shows how temperature affects resistance.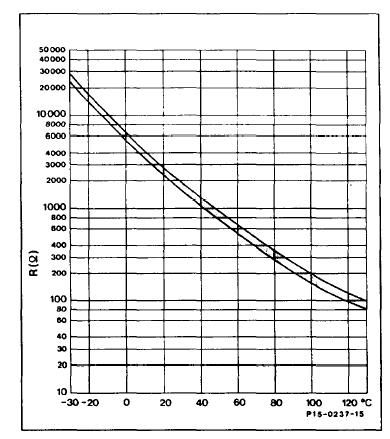 By adding resistance to the circuit (between the ECU, and the CTS), you can trick the computer into thinking the motor is running colder. It will respond by adding fuel to richen the mixture.
Adding resistance.
You can see, on the graph, that the normal operating temp resistance should be in and around about 300 ohms.
At 0 degrees C, the resistance is roughly 6000 ohms.
Its difficult to determine exactly how much extra fuel you will need, so I like to start out with a 5k pot (5000 ohm potentiometer). The type of pot you need is a one turn, linear pot, and can be bought from any electronics supply for a few dollars, if that.
You need to locate the CTS. There will be two wires coming from it, leading to the ECU. You want to cut one of the wires, and wire it in series between the CTS and the ECU. By adding resistance to the circuit, the ECU believes the engine is colder and makes the changes almost instantaneously.
The mod will work fine like this for very small changes in boost, or for modified naturally aspirated cars. For increased boost, you need a way to introduce the circuit at a certain boost level. to prevent it from running grossly rich at stock/no boost levels.
A pressure switch can be added to the circuit, to enable the the mod at predetermined boost levels.
Hobbs makes nice adjustable pressure switches, and occassionally, you can find some nice ones reasonably priced on ebay.
After installation, you'll want to verify that you have installed the pot, not only in the correct position, but also correctly phased.
It is possible to install it backwards, such that resistance is decreased as the pot is turned clockwise. Ussually, you will use the 2 left most terminals.
To do this, turn it up all the way, and enable the circuit (if a pre. sw. is being used) at idle. The car should get very rich, stumble, and stall. If not, try turning it all the way down.. If this does it, you have the pot wired backwards.
Pros
Cheap
Adjustable
Simple, and reliable
Effective at reasonable boost levels
Duty cycle wil increasae as a factor of RPM, and load, unlike mods like the cold start inj. mod.
Will work with all OBD 1 ECU's
Cons
Although a big step up from mods like the cold start inj. mod, it still is a crude method of adding fuel, and no replacement for standalones, etc.
Only so much fuel will be available from the stock injectors.
It will work only as long (pr. sw. application) as you are at the predetermined boost level, so part throttle boost can get lean, and dangerous. BE CAREFUL!!
If it fails for any reason, you're toast.
I have succesfully used this mod on my Mk1, and Mk2 cars, to run boost levels of 25psi, on an otherwise stock motor. The Mk1 is currently running 15-18 psi with a mild performance cam, and stock turbo with the wastegate disconnected, and this mod for extra fuel. I use it a WOT only!