These are the values I was asking about.
Your 40.7 ohm reading is quite good for an MCS.
There is another fellow on the forum right now with an '86, so please be patient with me.
I don't want to give you information for HIS car, as the test sequence is different.
BTW, in the future, you can test your 'male' (or 'firewall') side of the connector, but
only use the volt setting
.
(I think of the 'male' side as the one which goes from that connector to the carb as the wires inside come to a point.)
The 'ohm' setting sends voltage into the ECM and can cause problems, but you are probably OK so don't sweat it.
The oil you've seen shouldn't create a problem.
Your 19.4 value for the Bowl Vent Solenoid is a little low.
Plug the connectors back into their proper places.
Hopefully, all is OK with your carb solenoids, but here's a check not in your books:
Turn the key to 'on' and wait for 3 minutes and see if the bowl vent solenoid is warm to your finger's touch.
If it is warm or hot, you might consider swapping in a new one.
Next, you'll want to check for codes.
Plug it all back together and flip the switch on the right side of the steering wheel UNDER the dash and then watch your
check engine light
.
Count the pulses and pauses.
See what sort of pattern develops and write it down on a piece of paper.
It may take a few cycles to make sure you have it all.
Then post it in this thread.
*This advice will NOT work for those with '85 and '86 vehicles.
Almost forgot: after flipping the switch, turn the key to 'ON' but don't start the car.
You should see the flash of the check engine light.
If you have a Factory Service Manual, we are following the flow chart on Page 6E12-22 AKA Fig 6E12-25 "Diagnosis Flow Chart".
Since the check engine light hasn't come on during all your problems, we should assume all sensors are hooked up.
However, it doesn't hurt to double check.
The '87 & '88 are easier to diagnose than the '85 and '86 because the ECM will tell you which sensors are not working properly in the later two years.
Other issues which may produce symptoms like you've got include:
-oxygen sensor
-defective MCS
-ignitor
not necessarily in any order.
It can be very frustrating, not knowing why your engine dies quickly after initially firing.
Working logically, knowing it is either a problem with gas or spark, you can nail it down in nothing flat.
Let's look at 'gas'.
If it runs and dies quickly, but will continue to run if you shoot ether into the intake at short bursts, you can eliminate 'spark' and concentrate on 'gas' or 'fuel' issues.
This technique is very inexpensive and saves a lot of time.
You only need to do it once to eliminate spark if the engine will run with those short bursts.
Of course, it helps to have an assistant.
Now, let's look at 'spark'.
If you put an inline spark tester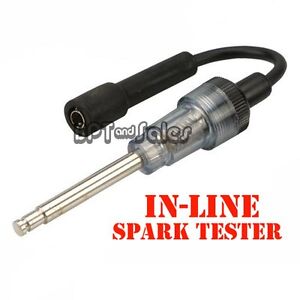 and observe the tester during the run/fail situation you can also determine if it is a spark or gas problem.
(If the spark continues while the engine fails, you can pretty much eliminate 'spark' as the issue.)
Likewise, if the engine fails at the same time the tester shows no spark, you've pretty much nailed the problem to the ignitor.
In line spark testers are around $5. Even so, they should be considered a valuable asset to your tool arsenal.
A simple tool with very helpful information on almost any internal combustion engine at a cheap price?
Priceless!
In your case, the EGR valve was clogged, but there are still passages which lead to and from that valve inside the intake manifold and head.
These may be clogged but probably not lead to the symptoms you describe.
Anyways, you've got a few more leads from us.
Hope this helps.
Excellent posts and pictures, BTW.
Hope we can help you fix it!