glacierburst wrote:
Would bet money on pins on Pistons knocking
.
I with ya it's been rattl'n for 3 yrs
.
I did pull the idler and it was solid with no noise from it
I had to stop on investigating were the noise is
.
"The Rattler"
.
.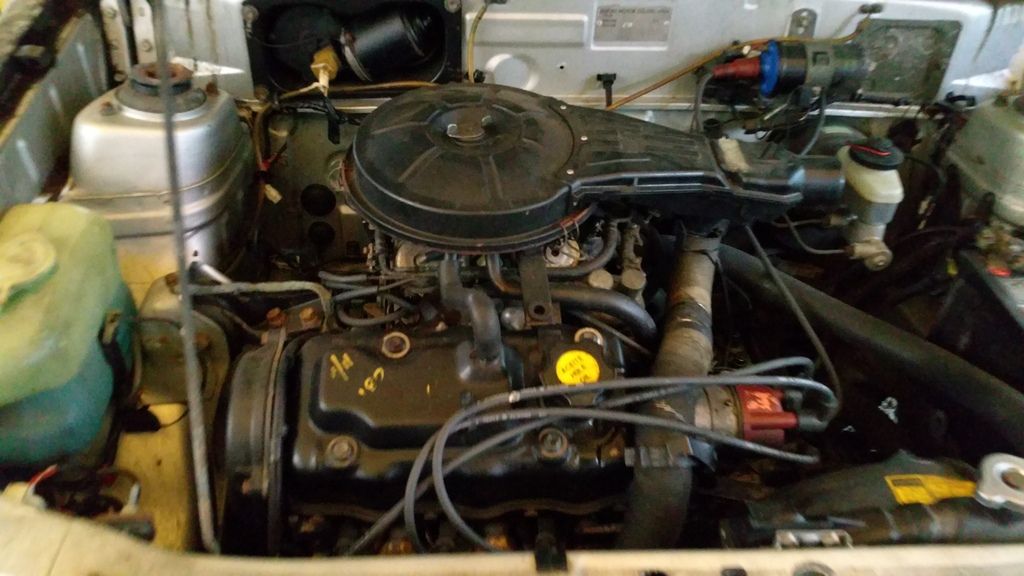 .
Well this is my story and I'm sticking to it.......
.
I was totally delusional thinking I could dig out a spare motor tha tI have shelved 5 yrs ago that had good compression 175-180 with 185,000 miles on & set it into a 28yr old car and it would be a go'r.
NOT
pulled old motor .put a new disc and T-belt installed spare motor Ever mount and sensor shot
27 hours later and it's a smoker..............
.
.
.
.
Pull the head clean,Seals,Lap valves.... 3.5 hours
pop the the piston out to clean and....... No spare ring set 30.5 hours and I'm stuck no rings.!
It will be a week before I get back to it because I have to go back to work
.
.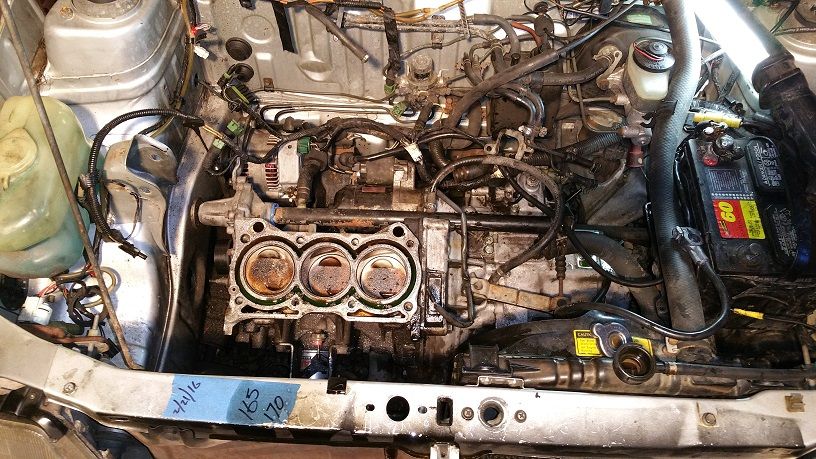 .
.
#3 leaker and seal, were very brittle
.
.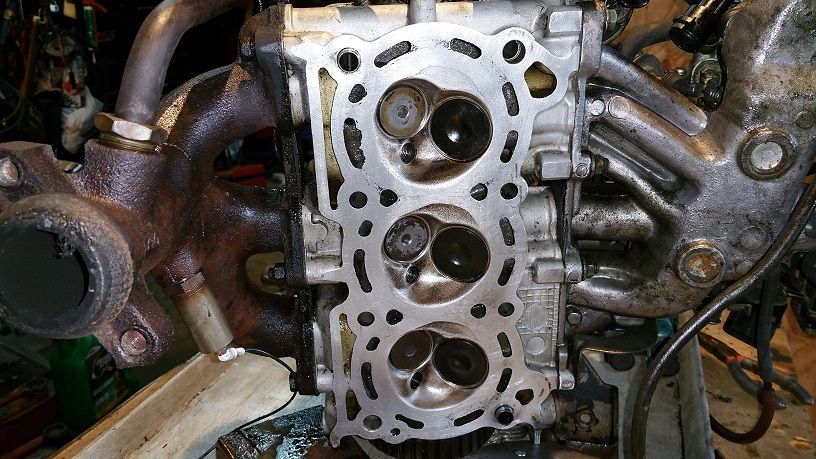 .